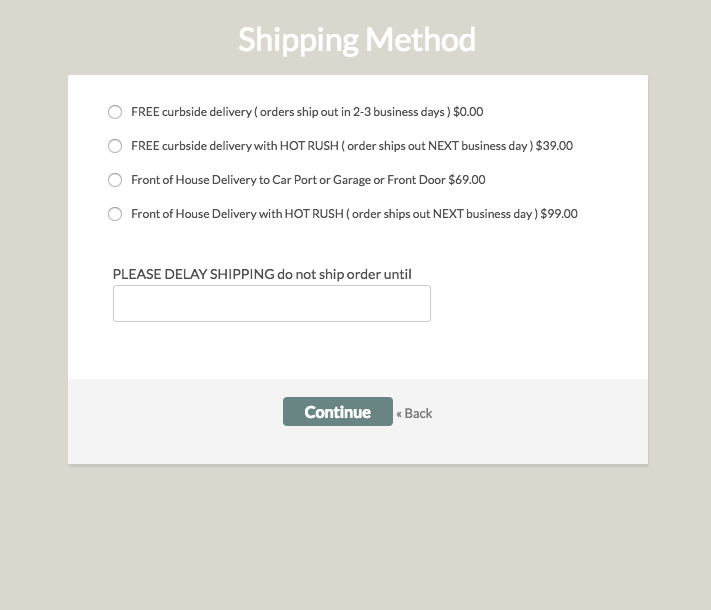 (Upgrade options may vary per order depending upon the products in your shopping cart.)
Please note that because we are not a shipping company, we have very little control over the exact shipping times. Re-routed orders, weather delays, and broken down trucks are all factors, and on occasion they can affect the delivery time, as can the shipping location itself. FactoryBunkBeds.com is not responsible for shipping delays and does not guarantee any timeframe for shipping. We can only give you historical shipping estimates and never a guarantee since shipping is not 100% in our control. We cannot make demands on shipping companies once orders are picked up from our warehouse since they are under the shipping company's control until they are delivered to you. All deliveries are scheduled in advance by the shipping company directly with you (the customer) so please make sure to double check your phone numbers for accuracy. If they cannot reach you by phone, the delivery could be delayed or returned to our warehouse at your expense.
We look forward to hearing from you!
- The Factory Bunk Beds Team